International Benchmarking through Accreditation Drives Oman Medical Specialty Board (OMSB) to Meet Worldwide Standards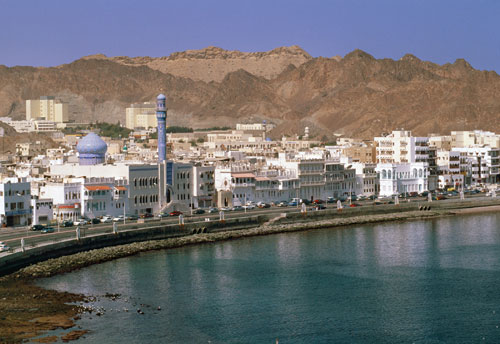 When the Oman Medical Specialty Board (OMSB) sought to further enhance the quality of its education and training programs in Oman via authoritative international benchmarking, OMSB decided ACGME-I accreditation would best attain the goal.
OMSB leaders have long recognized how such accreditation would support the institution's mission "to set high standards for post-graduate medical education of healthcare professionals" and continuously improve those standards.
His Excellency Dr. Abdullah Al Futaisi, OMSB Executive Director and CEO, and Professor Neela Al Lamki, OMSB Designated Institutional Official (DIO) for seeking accreditation, had attended several ACGME conferences over the years. In addition, Prof. Lamki worked at Baylor College of Medicine in Houston, Texas, for more than 20 years, including 11 years as program director for radiology, and is quite familiar with the ACGME organization.
When ACGME-I launched, OMSB immediately began pursuit of accreditation.
"ACGME-I accreditation delivers a strong message that the post-graduate medical education and training at OMSB meets the highest of international standards," said Dr. Futaisi and Prof. Lamki. "It ensures residents that their education is of outstanding academic quality and professional relevance, and conveys to the public OMSB's commitment to continuous improvement to its programs that leads to better healthcare in Oman."
The agreement between OMSB and the ACGME-I commenced in September 2014 and, whereas the prestigious recognition is relatively new, Prof. Lamki anticipates immediate and significant benefits for residents.
"It will be easier for our residents to get hands-on training in the United States through electives, residency training opportunities and fellowships once we get ACGME-I accreditation," she said. "They may also be able to sit for the American Board of Medical Specialties International certification examination, when available."
"The ACGME-I accreditation has generated even more interest from our trainers in faculty development workshops and similar programs."
OMSB considers the accreditation process so valuable that the institution has had its own accreditation program for several years. A committee reviews training programs on a regular basis to assess their adherence to OMBS quality standards for residency training programs, granting accreditation status and citations.
"With ACGME-I accreditation, and combined with our own accreditation process, OMSB programs and resident outcomes will be comparable to similar, optimum programs around the world," said H.E. Dr. Futaisi and Prof. Lamki.